Yet again, my memory totally failed me on this mission!
To be fair, we have had a super busy week, Will had a few days holiday so we have packed in alot of fun! At the weekend Will spoke at Europe's largest veggie event, Vegfest in Bristol, which was totally awesome. I had big ideas to photograph the food we ate for that day, but it was so yummy I ate it all before I had a chance to remember to pull the camera out.....
My dad and his girlfriend visited us on Monday, and I did remember to photograph our dinner for that day, a fabulous vegetarian Indian banquet! That was all I remembered though, starting to see a pattern here...?
Today, I managed to photograph the remains of our summery al fresco lunch, and a super duper raw ball creation, that is honestly my best ever yet, So that's gotta go in!
So, I decided to pay homage to the culinary highlights of the last few days, together they make a perfect combination! Enjoy :)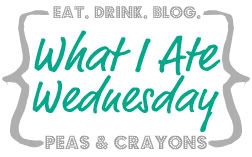 Brekkie today:
Porridge with maple syrup and ground flax, yumbo! Always a great family standby when we've not planned anything else!
Snack Saturday at vegfest:
Falafal and salad bowl, raspberry and blackcurrant smoothie.
Lunch today:
Delicious homemade mushroom, brown rice and potato burgers
Move and I'll eat you......
Snack today:
Raw date, vanilla and cardamon balls! Oh my. These taste like caramel, no kidding. Best ones yet... Too bad I just threw a bunch of ingredients together with no regard for quantities, I'll have to make them again so I can post them on here (good excuse as any!)
Dinner Monday:
A fabulous Indian feast, shared with family :) We had cauliflower and potato coconut curry, cumin roasted butternut squash, Moroccan spiced greens, spinach and cauliflower greens and brown basmati rice. Delish.