What a weekend it has been here in Britain! People went bunting crazy, flew the Union Jack, dressed in blue, white and red and whole streets were closed for parties. We are now (I suspect) absolutely partied out from our four days of fun and festivities for the Diamond Jubilee!! I loved seeing the country and communities unite and get together for a good old fashioned knees up in celebration. And what an achievement for the Queen. I have so much respect for her and the Royal Family and all that they do, I for one would find a life of service amazingly exhausting, I am not sure how she has done it for this long!
We spent Monday with friends at their village street party and it was tons of fun. We made (slightly) healthier versions of traditional street party food and joined in the festivities. The girls had a blast chalk drawing in the road (when will they get a chance to do that again?!) and even the weather came through for us in the afternoon... I was amazed at the stamina of our girls who having been up super late the previous night, still managed to stay awake till 10 before we made our way to watch the lighting of one of over four thousand beacons in honour of Her Majesty. What fun! (If a little chilly).
So here's the run down food wise, the food was a lot more heavy than we're used to; but hey, it was the Jubilee......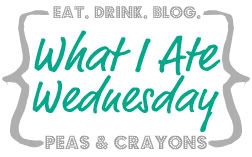 Brekkie:
The usual! I always start the day with a glass of water with a tiny pinch of Himalayan sea salt. This was followed by porridge topped with coconut milk, sunflower seeds, ground flax and raw honey ;)
Snack:
A cuppa tea with coconut milk and a read through my Margarete Pattern cookbook; inspiration for the tea party.....
Lunch:
Nothing fancy! We enjoyed a tofu, millet and sesame burger that was amazingly delicious, before whizzing out to get supplies for the party.... These burgers are one of the only 'convienience' products I'd regularly buy, they have minimal ingredients, no added oils and are incredibly tasty. Check them out here: http://www.naturalgrocery.co.uk/ProductDetail.aspx?prod_code=5034467000131
Tea:
Amazing street party fare! We had a brown rice salad made by our friends, organic cream cheese (I would use vegan cream cheese) and cucumber sandwiches and kamut flour scones filled with creme fraiche (as a vegan I'd use coconut yoghurt), berries and fruit juice sweetened strawberry jam! Washed down with plenty of water. Delicious! :)