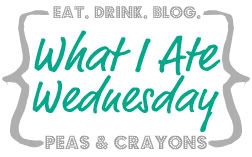 Wow. It's been waaay longer than I realised since I last wrote a blog post. Sorry guys and thanks for sticking with me! Most of my creative energy has been taken up with an amazing book campaign my talented Sister in Law and I are running. She is a most fabulous artist and we've joined forces to bring you all a healthy children's recipe book!
This one is really special, it's illustrated with tons of fairies and magical beings, just like a picture book and comes complete with a fairy food certificate for your little ones to fill in! Our recipes contain no refined sugars, are free from gluten and dairy and packed with tons of fresh fruits and veggies. It's called 'How to Eat a Rainbow'. We are running the campaign on indiegogo and our book can be pre ordered there too. We really hope to reach our target of $8000 so we can make it a reality- we are soooo excited! You can check out our campaign video and pre order
here on indiegogo.
So with all this happening and less time for recipe creating, I thought I'd ease myself gently back in to the world of blogging with a WIAW which is always lots of fun! And what have I been eating? Random things! My time has been spent so busy, its all been a little chaotic...
We're looking at buy Tuesday eats today! And for me and the girls the highlight of the day was a tasty chocolate cookie dough ice cream we made. I made this to help with our campaign (ahem - any excuse to eat ice cream) but it's not just tasty. It happens to be refined sugar free, dairy free, raw and gluten free, so I'm guessing that it's ok to eat a ton of it! Just kidding, I didn't really eat that much. My friend came and photographed it so I actually do happen to have a very pretty picture of it for you to see! If you'd like the recipe for the tasty ice cream please check it out on our face book page
'How to eat a rainbow'
For lunch I had a big old spinach salad with chickpeas and roasted veg. Roasted veg is just so easy to throw in the oven and forget about for a while. The girls weren't crazy about this as it had Jerusalem artichokes in it which really aren't their favourite, but you can't win them all!
At dinner time I was lucky enough to be invited to dinner with my good friend so I didn't have to cook. It was so lovely to have some time out and catch up and she made the most delicious mixed bean chili, totally yummy. So yummy I did not photograph it, sorry!
For snack time it was apple power and a cup of rooibos chai tea with almond milk. Really love this tea, it is so tasty and nice to have a caffeine free option. Which caffeine free teas are your favourite?
I''m sorry I've been away a while but I promise to be better! Thanks for reading, can't wait to see what you've all been enjoying!